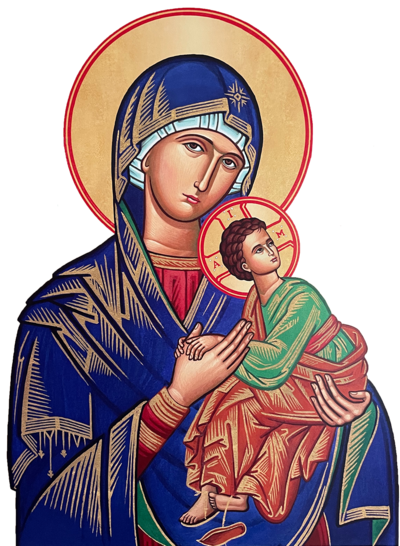 Family Faith
Build Your House on Rock - Matthew 7:24
What is Family Faith?
Family Faith brings St. Margaret of York families together once a month to learn about the life of Jesus Christ, His teachings, our Catholic Faith, and helping families pass on a living faith. At home, parents will foster their relationship with Christ and help their children fall in love with Jesus as they journey toward Heaven as a family.
At SMOY
On one Sunday of each month, families meet together to experience our Faith through teaching, discussion, and activities. The discussion and activities are broken up into age groups such as Parents (Adults), High School Age, Jr High Age, Middle School, Primary, and preschool, depending on the number of families who register.
At Home
Throughout the month, parents are given lessons to choose the activities and discussions they will do as a family at home to learn and experience our Catholic Faith.
What happens at Family Faith?
Community and Fellowship
At the start of the gathering, we will have a light breakfast because we know eating together is a great way to encourage community and get to know each other.
Teaching 
The teachings will equip families to engage in that month's topic and inspire discussion at the table and home. They will be short, but there will also be additional resources available for parents who have more questions. This year's teachings will be onboarding through the  Domestic Church program and Pflaum gospel weeklies.
Conversation and Activities 
Families will learn through specific discussions, lessons, and activities that involve the whole family. 
A typical session format looks like this:
Meet and greet: 15 mins
Light breakfast: 15 mins
Teaching: 15 mins
Discussion and activities: 30 mins -- Break Out age groups.
When does Family of Faith begin? When are the dates of the Other Sunday Gatherings?
We will begin on September 19. 
What time?
Each Sunday session will begin at 9:30 am and last about 75 minutes.
With Family of Faith occurring between the 8:30 am, and 11:00 am Masses, it will be easy to choose the Mass that works best for your family. If the 5:30 pm Sunday Mass or 4:30 pm Saturday Mass is better, that's great, too!
All families are invited to register for Family Faith.
Frequently Asked Questions