Welcome Message from Fr. Ed: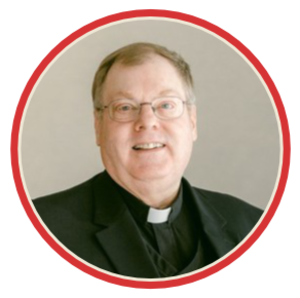 If you are reading this, I hope it means that you have found our parish worth exploring and are interested in some of the many good things that happen here!
Every parish, like every individual, has its own personality, and St. Margaret of York is no different. We have lots to offer, and I think you will enjoy being part of this exciting and wonderful place. This website will give you a snapshot of who we are and what we do.
Know that you are very welcome. Please consider finding your spiritual home at St. Margaret of York. It is a true community of faith, family, service, and education, and offers so much to all of us who are part of this exciting parish.
I hope that you want to be part of this extraordinary parish. Working together in Christ we can accomplish great things!
Mass Times
Monday
6:00pm
Tuesday-Friday
8:15am
Saturday:
8:15 am | 4:30 pm
Sunday:
8:30am* | 11:00am | 5:30pm
* Mass is Livestreamed
Holy Day of Obligation
See Bulletin or Parish E-news
National Holiday:
9:00am
---
Confession Times
Monday: 
6:30pm until the last Confession is heard.
Saturday: 
8:45 - 9:15am
3:00 - 4:00pm
Parish E-News
Join our parish e-new email list. We send it out every Wednesday afternoon. It contains a reflection on upcoming Sunday readings as well as videos from places like Formed or Ascension Presents.