Walk with your feet on earth, but in your heart be in heaven.

– St. John Bosco
Many of our members have personal devotional prayers and practices. There are several opportunities to share in some of the more popular devotions as a community.
Eucharistic Exposition
Eucharist Exposition is offered throughout the month in the Day Chapel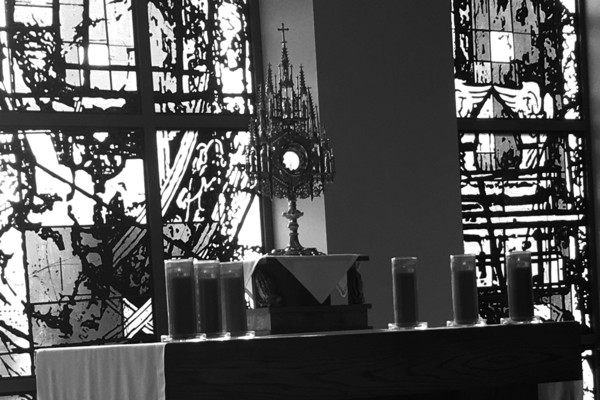 Weekly Adoration
Saturday  2:30pm - 4:00pm
(Benediction @ 4:00pm)
24hrs Adoration
3rd Saturday into Sunday  8:45am - 8:00am
(reposed 4:00 - 5:30pm for Mass)
Benediction @ 7:50am
The tabernacle is available 24hrs a day for adoration. For access to the building after hours, please contact: receptionist@smoy.org
Sign Up to Be Eucharistic Guardian
Rosary
The Rosary is a traditional devotional prayer based on scripture.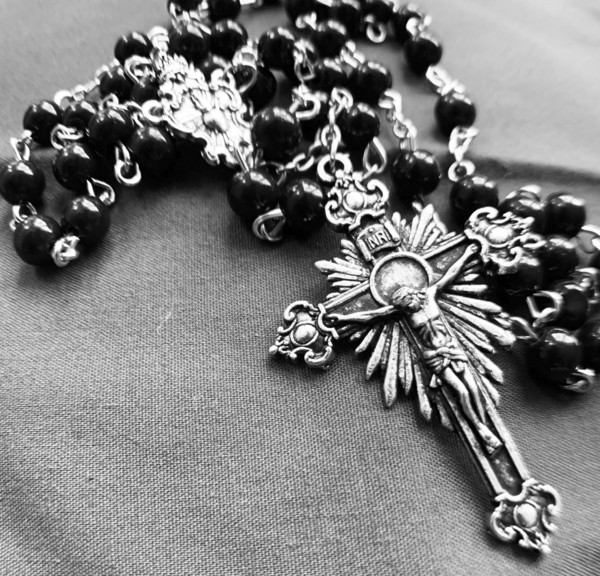 This beautiful devotional practice is prayed immediately following every weekday Mass. Click here for more information about the Rosary and its Biblical roots from Catholic Answers.
Tuesday - Saturday
8:45am
Monday
6:30pm
Leadership:
Mary Blessing
Stations of the Cross
The Station of the Cross is a traditional prayer that takes us on the Way of Sorrows along with Jesus.
This devotion is common during Lent but may be prayed anytime throughout the year. More info about the Stations of the Cross and links for self-guided prayer can be found by clicking here.
Self Guided Stations
Anytime the Chruch is open for prayer.