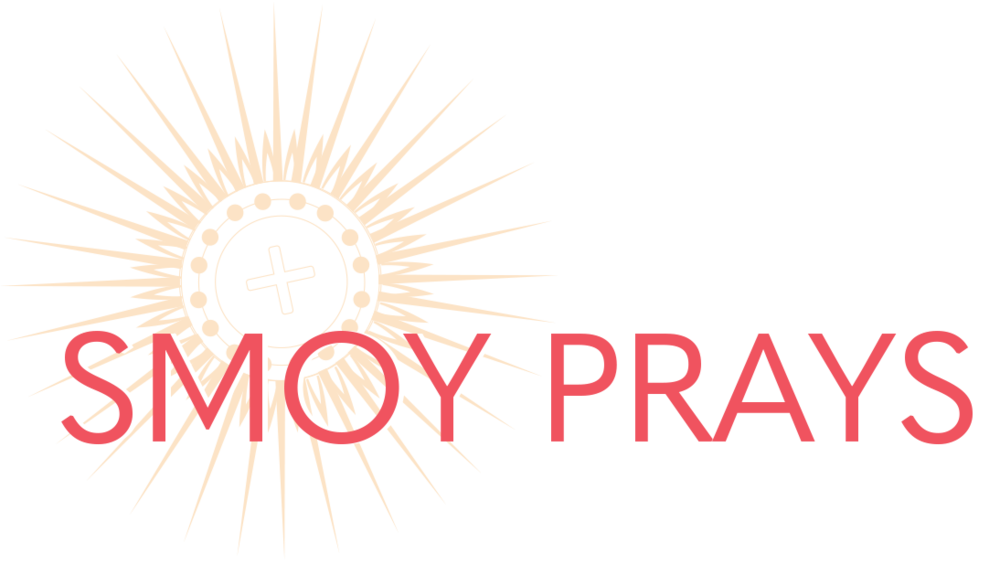 January 28 
7:00pm
Theme:
Gratitude
Event Schedule
---
Praise & Worship
Talk
Adoration
exposition & benediction
Prayer Teams
located in the Holy Hallway
Fellowship
join us for refreshments following adoration
FAQ
A prayer team consists of two people who intercede and pray on your behalf for any intentions or needs. If you're interested in receiving such prayers, make your way to an open prayer team in the Holy Hallway.
With a prayer team, you can share what is on your heart, and you will be able to then receive prayer from the team. Prayer teams are comprised of lay men and women.
Yes, absolutely. The prayer teams will hold your intentions
in confidence.
If you are in need of special spiritual direction, please seek out the guidance of a priest or other suitable religious/minister.
Save the Date for SMOY Prays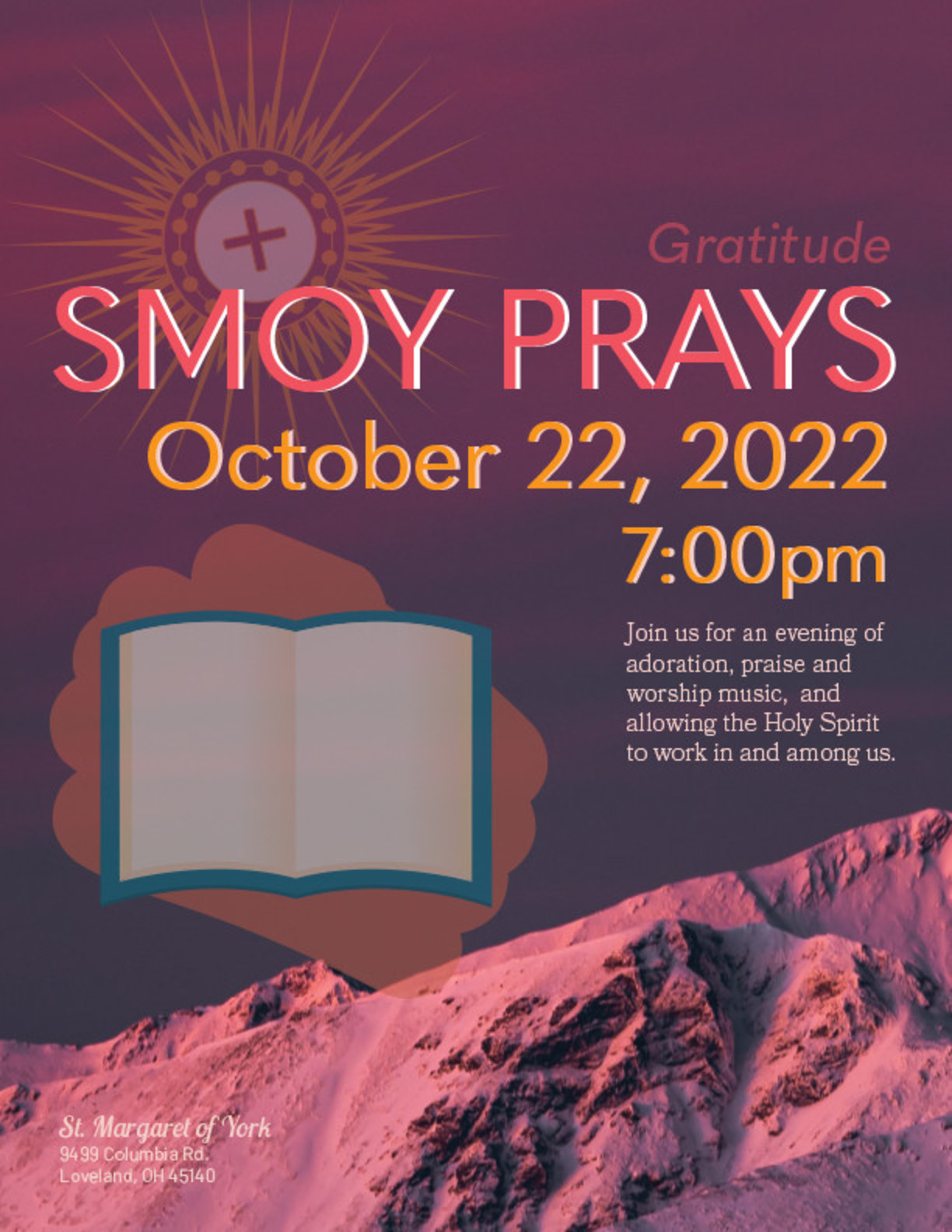 October 22
7:00pm
Theme:
Gratitude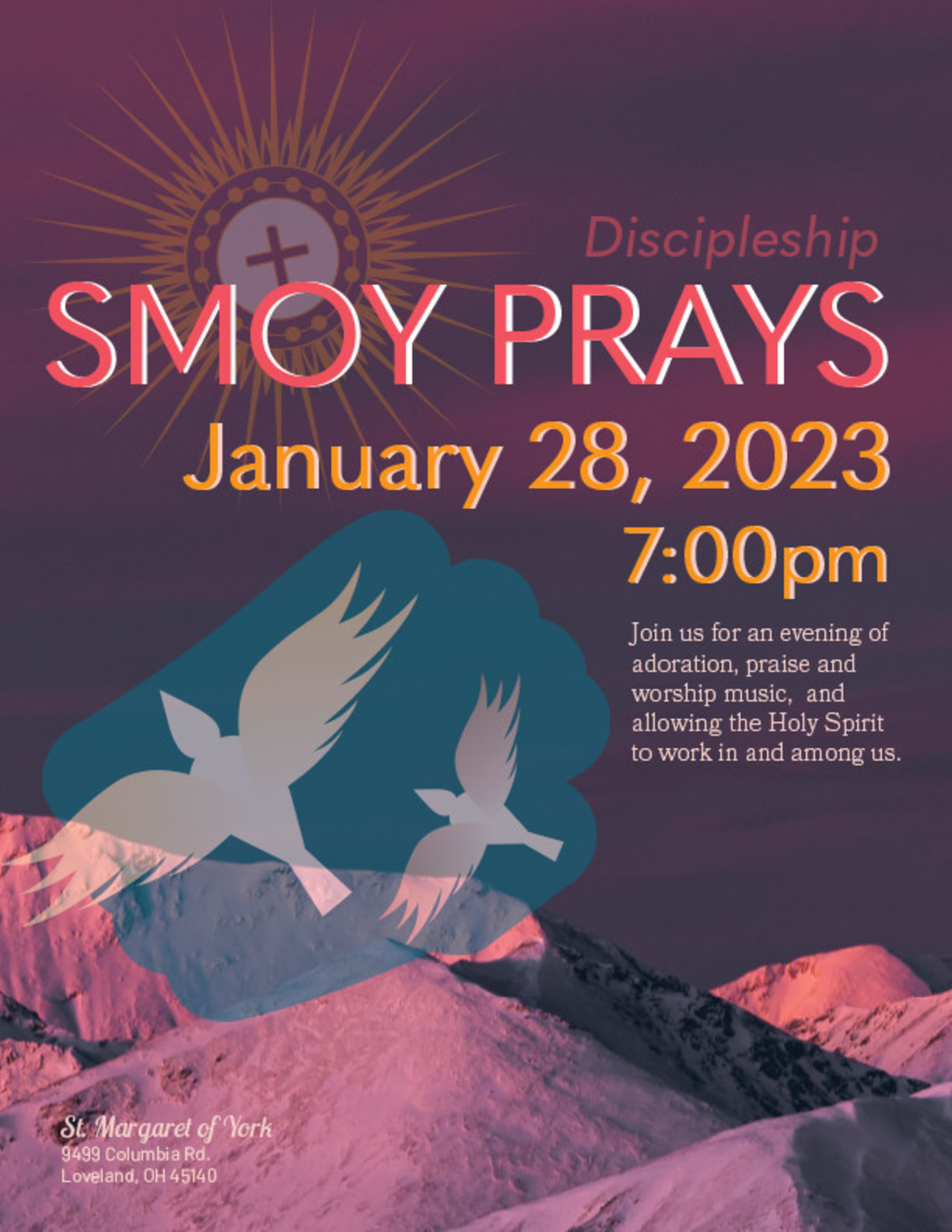 January 28
7:00pm
Theme:
Discipleship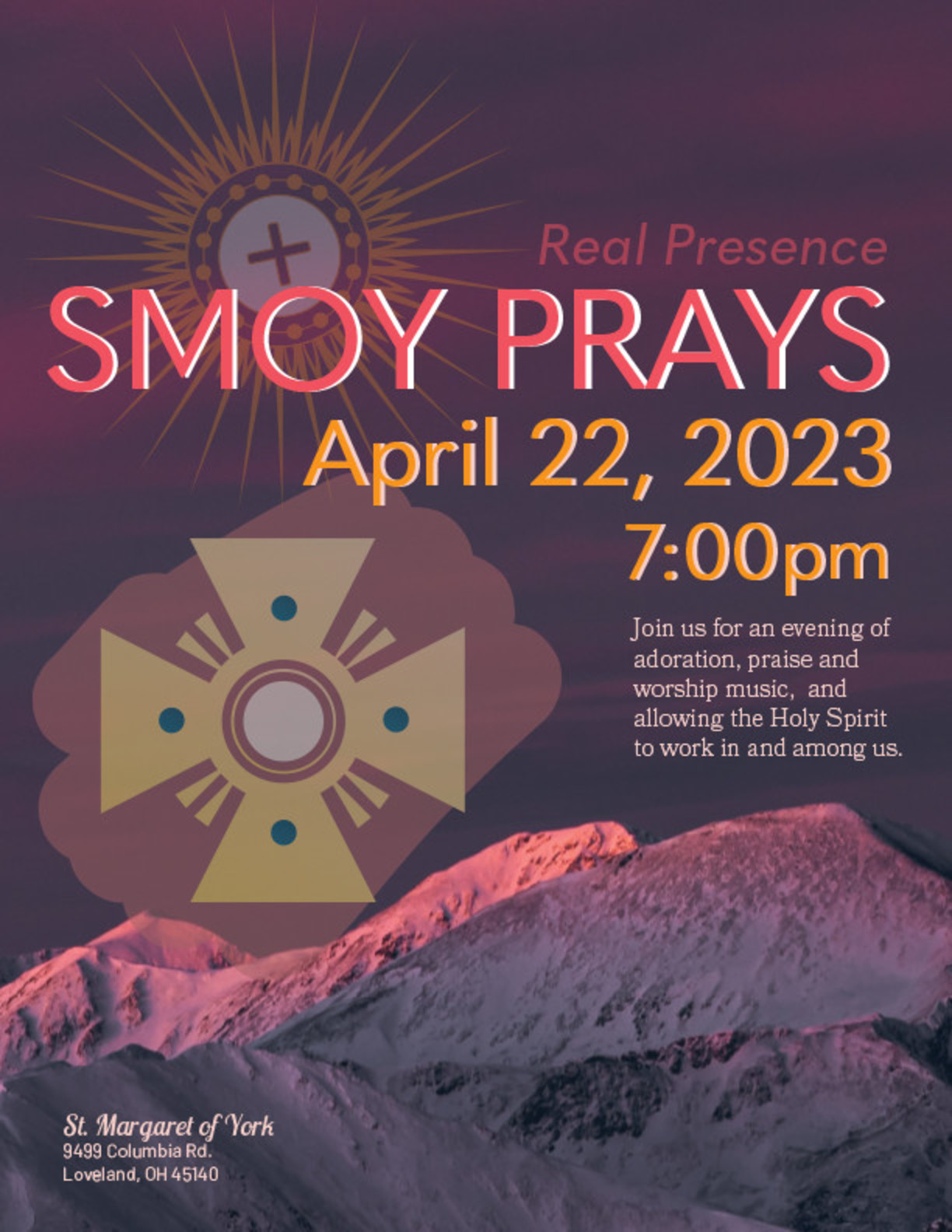 April 22
7:00pm
Theme:
Real Presence