Karlo Broussard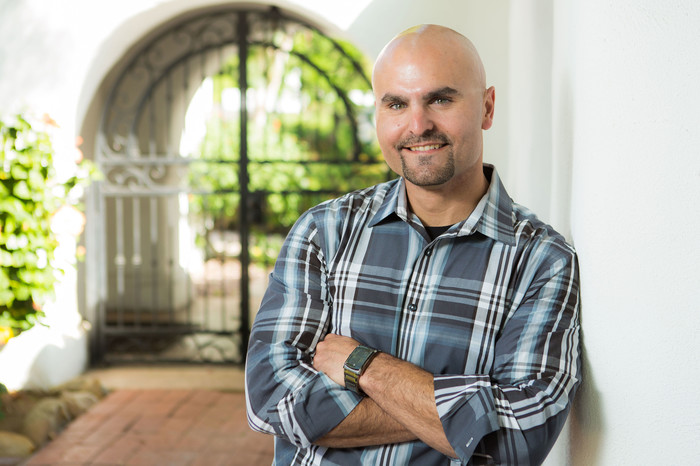 Karlo Broussard, a native of Southern Louisiana, left a promising musical career to devote himself full-time to the work of Catholic apologetics. As a staff apologist and speaker for Catholic Answers, he travels the country giving talks on apologetics, the Bible, theology, and philosophy.
Karlo holds undergraduate and graduate degrees in theology, and is working on his masters in philosophy. He also worked for several years with nationally known author and philosopher Fr. Robert J. Spitzer at the Magis Center.
Karlo is one of the most dynamic and gifted Catholic speakers on the circuit today, communicating with precision of thought, a genuine love for God, and an enthusiasm that inspires.
03/08
Karlo demonstrates the biblical nature of the Catholic Church's teaching on the Eucharist as the real body and blood of Jesus. He does this by drawing out the eucharistic truths found in Jesus' Bread of Life discourse, the Last Supper, and St. Paul's teaching on the Eucharist in his first letter to the Corinthians. Karlo also explains the importance of the Eucharist in our lives in light of God's relationship with the Israelites in the Old Testament.
---
Time: 7:00pm
Location: Church
---
03/09
In response to common errors about the Church among many Christians, Karlo gives evidence from the Bible that the first-century Church established by Jesus Christ was not merely an invisible group of believers who possessed equal authority but a community of believers with visible leaders exercising divine authority to lead the people of God in the unity of belief—an authority that was transferred to other men beyond the Twelve.
---
Time: 9:00am
Location: Gathering Space
Karlo answers the common question, "Why should I confess my sins to a priest when I can go straight to God?" He does so by giving biblical evidence for Jesus' institution of the sacrament of confession, evidence for the early Christian practice of the sacrament, and by explaining the sacrament's spiritual benefits.
---
Time: 7:00pm
Location: Church
---
* Please note: Mass on Monday 03/09 will be held at 8:15am.
03/10
Karlo shows how the splendor of the Catholic Faith consists in the fullness of truth and life that subsists in the Catholic Church. Karlo provides the Catholic with the basic tools necessary to share with others the evidence that Christ invested such truth and life entirely in the Catholic Church, starting with Peter and the apostles.
---
Time: 9:00am
Location: Church
Karlo establishes the biblical evidence for Jesus' institution of the seven sacraments and shows how in the sacraments God primarily continues to carry out his plan of salvation for mankind.
---
Time: 7:00pm
Location: Church
---